Over 70 years of combined experience
In 2015, realizing that the metro Boston area was going to be without a professional fine art foundry, Dan Kendall founded Sincere Metal Works. With the support of dedicated craftspeople and loyal artists / clients, the business has expanded to include not only bronze casting, but also other metals and services including custom design and fabrication. 
We revel in the process of making. We have cast the "uncastable," and have learned to defy the laws of physics, perfectly executing our clients' unique visions. Each piece presents new and exciting challenges; we use our artistic and technical expertise to problem solve and find the most elegant solution. 
According to ancient folklore, the etymology of the word sincere comes from the Latin "sine cera" meaning "without wax." Old world metalsmiths would use wax mixed with metal dust to fill and disguise any imperfections in their castings. Metalsmiths whose work surpassed this need hung a sign above their shop with the words "sine cera," indicating that their work was flawless and pure.
At Sincere Metal Works we take great pride in our work to ensure it is of the highest quality and design. We work diligently through every step of the process to produce nothing less than perfection. We are constantly innovating, collaborating, and looking for new creative challenges in our designs, materials, and processes. With an immaculate attention to detail, and dedication to our craft, we look forward to working with you to create work that is truly sincere.
"The team at Sincere is a team of specialists. When you work with Sincere, you get access to the best people for their specific expertise. To learn each aspect myself would take years, but working with them I know I am getting the highest quality attention from the best in the industry." – Erin McCarthy, Artist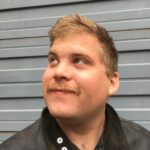 Founder and CEO
Dan Kendall is a problem solver. He not only enjoys making things, he appreciates how things are made. He began his metal working career while in high school, training under Jeff Schiff at Schiff Architectural. Dan went on to receive his BFA from the Massachusetts College of Art & Design (2012), where he combined his fabrication skills with a new found love of casting metal. Immediately after graduating, he went to work for New England Sculpture Service, where he ran the metal shop for 4 years. Upon word of NESS closing, and with the support of many key clients, Dan took over and re-branded the business. Sincere Metal Works is a perfect reflection of his talent, skill, knowledge, and dedication to the arts community in Greater Boston.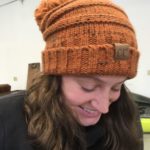 Mold Maker / Office Administrator
Caroline Kendall is a mold making and casting encyclopedia. For 5 years she worked at Reynolds Advanced Materials as a Materials Specialist. Before that, she worked as a Mold Tech at the SMFA, and as a high-end cake decorator. Caroline earned her BFA in 2012 from Massachusetts College of Art and Design. We are so excited for all that she brings to Sincere, not the least of which is keeping Dan in line!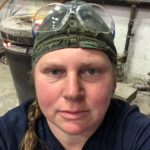 Manager of Operations
Marjee-Anne Levine received her BFA from The School of the Art Institute of Chicago (2000), and her MFA from Georgia State University (2004). Marjee has been working in and running professional bronze foundries for the past 15+ years. She also teaches foundry and ironcasting at the Massachusetts College of Art and Design, and is co-founder and President of Eutectic Arts, Inc. She is an internationally recognized expert in the field of ironcasting, and was the 2015 and 2017 co-chair of the National Conference on Contemporary Cast Iron Art & Practices, held at Sloss Furnaces National Historic Landmark, Birmingham, AL. Marjee takes pride in being a pragmatist, nerd, control freak, and long-time RBF sufferer.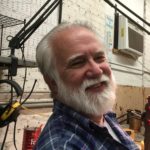 Wax Guru
Charlie Hahn is a traditional figurative sculptor whose work can be seen in galleries from New Jersey to Cape Cod and New Hampshire. He studied at the Art Students League of NY, after which he trained and taught at the Johnson Atelier, Mercerville, NJ. Charlie has over 30 years of experience working in wax rooms nationwide, including 21 years at New England Sculpture Service (until they closed). Charlie is fondly known as the "wax whisperer" and his tools are reported to be magic.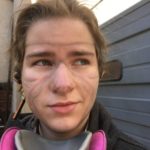 Metal Chaser / all around go-to gal
BFA (2017) Massachusetts College of Art & Design. Kristen needs to write herself a bio, but she's too busy matching crazy textures on bronze castings!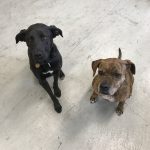 HR and H.B.I.C.
Puppy distractions, welcoming committee, and HR Department.
Whether you are an established artist, a curious novice, or just in need of some custom metal work…do not hesitate to contact us! We are happy to speak with you and advise at any stage of your project. We will consult, offer estimates, and walk you through each part of our process, from conception to completion, and anything in between. Please call or email with questions and/or to make an appointment.